Utah Real Estate Photographer
Virtual 3D Tours, Commercial & Home Photography
We Are Utah's Premiere Real Estate Photographers
HOW CAN WE HELP YOU?
Making great images is what I do. I have been a professional photographer for over thirty years. During that time, I have worked for NBC, CBS, FOX, Warner Bros. and the American Film Institute, and- for the last decade- myself. I have won multiple national and international awards for my photo work, including Utah's Best of State award for commercial photography (three times).
When the images matter, put my proven vision and experience to work for your property.
Its not about selling this home.... its about getting your next client.
Why You Need Professional Real Estate Photography...
Why You Need Utah Real Estate Photography...
You may think that pictures are pictures, and in many cases that may be true. But the real esate market is slowing down, and mortgage rates are... well, you know. You have competition now, and you need to be firing on all cylinders to make a sale. You need your property to stand out. Here are some facts about
Utah real estate photography

›
You may think you need good pictures to sell this home; professional Realtors know they need great images to get their next client.
Photography is the central component of online home marketing, and the most important part of your online marketing plan.
If you have no photos or your image quality is poor (dark, blurred or just look wrong), people judge instantly... and then move on.
According to the National Association of Realtors, over 83 percent of current home buyers use the Internet to research houses.
That NAR survey found that 24 percent of home buyers across the nation got their first glimpses of the home they bought online.
Further, the same NAR survey revealed that home buyers rated photographs as the most useful tool in their home search.
With the number of people moving to Utah from out of state, your pictures will be your first- maybe only!- point of contact.
And How Much Will All This Cost?
What Do You Get?
As our pictures suggest, we are an award-winning, premium-level photography company. Many of the high-end features others charge extra for are details we include in our base package. What we do out of the box will surpass most other's premium packages.
In addition to our magazine-quality imagery, we also give you a full marketing package. This makes our Premium Level Photography Package even more of a no-brainer for real estate professionals or those needing to make their properties stand out with a polished presence with a minimum of fuss. Our new, fully customizable marketing kit is now included in our premium package- and at no additional cost to you! Here's what you get on every shoot:
   All images shot by a five-time Best of State winning professional photographer
   Your photographer is also your editor, so your special needs are seen to by the same person through the whole process
   Magazine quality, natural looking images, not over processed HDR images
   All images hand-color corrected, hand-squared and straightened

   Aerial images included
   Property Website included
   Social Media Marketing Package
   Customizable Flyers with your logo, picture and contact information
   Teaser Videos (:30 sec, Facebook and Instagram formated)
   Full Length Videos (Branded and unBranded, Easy upload to SLC MLS)
So what does all this cost? Well, we base our costs on a sliding scale set to your square footage. For a normal home, figure between $300 and $450 for 1700 to 3000 sq ft. If you want an accurate quote, please enter your address and building size into our online booking page. Don't worry- you are under no obligation until you post your deposit… so explore your options!
You can quit at any point before you submit payment, and no harm, no foul. Nothing is booked, and you are not charged a dime (and we don't harvest your e-mail to harass you later on, either). Conversely, you are not booked until you post the deposit… so complete the process when you are ready to go. You will get an e-mail detailing your appointment within one minute confirming your scheduled shoot. If you do not, please contact us!
Customers Testimonials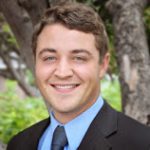 Adam Mahas
Thanks. Our place already sold! 3 days on the market. I think good pictures helped!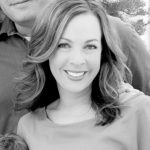 This company may just have sold my listing! PROFESSIONAL, RESPECTFUL, CHARMING, KIND, TIMELY- Can't say enough how much I love these photos they took for this property.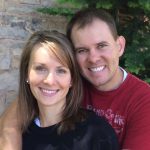 We are simply amazed by your talent. Thank you for accentuating the beauty in the house and finding the flattering angles and you gave us images that invoke a good understanding of the rooms features and possibilities. You do remarkable work! Thank you 100 times, truly!!! You took your time and really produced remarkable images, thanks!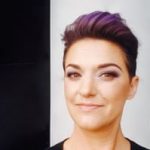 Jen Greyson
Herriman, Utah
Dave was exceptional to work with. The photos were stunning and made a massive difference in the professionalism of our listing. They honestly made me want to buy my own house! Highly recommend Dave for any photography needs.