Testimonials are a great way to find out what our service is like from people who have actually used us to photograph their homes. But how real are they?
At R/E Media, we believe in transparency and trust. I personally believe in the power of genuine testimonials, but I also am not super big on tooting my own horn; it's self-serving, and it rarely seems genuine. To be blunt, I feel my images should say all you need to know about working with me…. but some people want to know a little bit more than will they get excellent images.
Testimonials play a crucial role in helping potential customers make informed decisions. People want more than just great images; they want a partner that not only can they work with but they can trust and who they will enjoy working with.
Pair this with the fact that I have been getting more and more positive comments via email and text. To be honest, I am quite proud of them and what they say about the way we do business. So that's why we've taken a unique approach to showcase our clients' experiences through actual screenshots, ensuring the utmost authenticity and letting you know more abiout the person you are considering doing business with.
Real Testimonials
We believe that presenting screenshots adds an additional layer of credibility. While we acknowledge that it's technically possible to forge these images, it's undeniably much harder to do so compared to simply reproducing written testimonials. By showcasing screenshots, we aim to provide you with a more tangible and trustworthy glimpse into the experiences of our satisfied customers.
We are humbled and grateful for the overwhelmingly positive feedback we have received from our clients. It serves as a testament to our unwavering commitment to prioritize service excellence in every interaction. From the moment you first contact us to the final delivery of your beautifully captured home photographs, we are dedicated to providing a seamless and enjoyable experience.
We invite you to explore our Testimonial Gallery, where you can see genuine screenshots of what our clients have said about working with us. Discover firsthand accounts of how our service-first approach has made a real difference in their lives. We value our clients' feedback and continuously strive to exceed expectations. Your satisfaction is our top priority, and we look forward to creating the same outstanding experience for you.
Don't just take our word for it—explore our Testimonial Gallery and hear from our clients themselves. Join the community of satisfied customers who have entrusted us with capturing the essence of their homes.
Customer Testimonials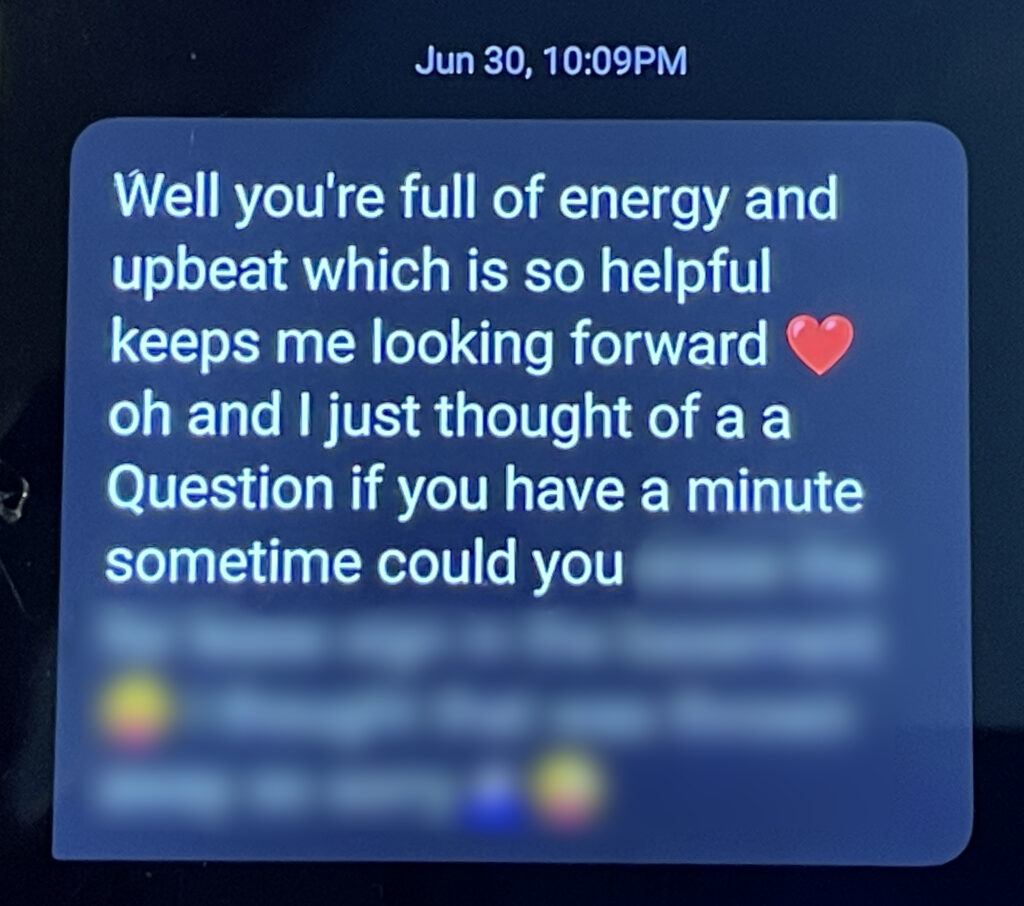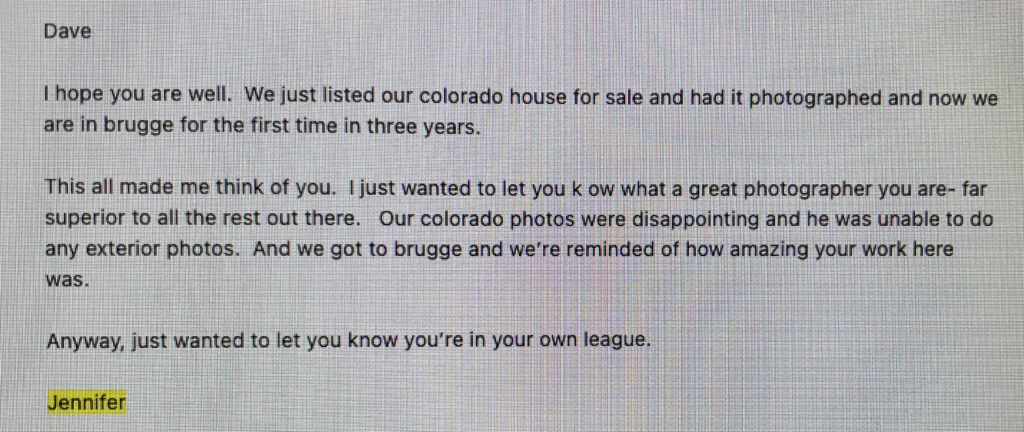 This customer hired me to shoot her 14,000 sq ft home in Brugge in 2022….