Vacation Rental Staging
Properly showing off your property begins with good photography- getting the right angle, the right light, the right mood- we can do all of that for you. But a space also needs to be inviting, open and welcoming. Our ultimate goal is to make your potential client feel at home in the photographs they see; to optimize this, we need to do what is called Vacation Rental Staging.
Adding Props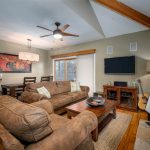 And to do this properly, we need your help. Probably the best way to start is to say to make to make the property look a little like it's actually being rented (to some VERY tidy guests). Unlike typical Real Estate images, small props- things that are universal and not personal- add a lived-in feel to the images and are like opening your arms to the potential client and inviting them in. That that is exactly what you want- people aren't looking to buy your property, they are looking for somewhere to spend their vacation and somewhere they will feel comfortable in.
Staging is what turns real estate photos into vacation rental photos. These small bits of staging are what promote higher click-through and conversion rates– every single time. Tables are a great place to start- you can place an appropriate prop or two on every kitchen, dining, coffee, occasional, garden and poolside table. Some fun, easy and inexpensive props include sun tan lotion, guide books and magazines, beer and wine, food, brightly colored towels, fresh fruit, laptops, children toys and so on. Make the room look used but fun. My favorite prop- fresh flowers!
Prepping your Vacation Rental Staging
You can do a lot more to prep your Vacation Rental Staging. Just like real estate photos, you need to present a clean, polished room. We have a list of things sellers can do to best present their homes, and that is not a bad list to review. Here is a list of Vacation Rental Photography Staging specific items you should look at doing before a photo shoot.
Check ALL lights and replace burn-tout bulbs
Even better: Make sure ALL lamps are of the same type and color- mismatched colors look horrible.
Square and Straightening art on the walls
ELIMINATE blank walls. If you need artwork, here are some incredible landscapes.
Fluff, arrange and de-crease pillows and throws on the couch and beds
Straighten chairs, bedding and bed skirts
Square the arrangement of furniture- everything should line up
Setting out small amenities on bathroom counters
Clear and clean the kitchen counters
Clear the knickknacks from the area
Close those toilet lids
Close the shower curtain and check for streaks and water drops on mirrors
Hide or completely remove power cords or power strips
Hiding typical clutter such as remotes, wifi log-ins and laminated instruction sheets
What about lights? I will turn them on when I get there…. I will shoot everything with all lights on. To me, the warm light of the lights just adds a hominess you want to portray.
Advanced Staging
Want to step up even more? Here are some additional ideas to pop a room.
Add colorful fresh flowers or a potted succulent
Stacking local guidebooks on the coffee table, with a map and sunglasses next to them
Board game on the coffee table
An open laptop on the desk or table
Coffee mugs / Beer mugs on the deck
Wine and glasses or a cheese plate by the fireplace
Place settings on the dining table
Towel, book, and sunglasses by the pool
If you have a jetted tub, LET ME KNOW! We can draw a hot bubble bath and light some romantic candles
Maybe open laptop on the coffee table with a coffee mug and a small vase of bright local flowers
If you are present during the shoot, we will work with you on site to make these staging items look their best. But as a matter of course, we do not bring these items with us.
We are going to need to get at least one image of each and every room. Some rooms will need two or possibly more. No worries, we'll take plenty, and you will have many to choose your final images from.
Sometimes you can add a lot more interest to the story you are telling by including images from the activities around your property… for instance, a nice shot of snow gently falling on Main Street in Park City sets a nice, inviting mood. We can shoot these for you, or perhaps you can pick some up from a stock photo service. In either case, this can add a lot of interest in your property, and fill out the story you are presenting.
Learn more about Vacation Rental Photography and see about our Vacation Rental Pricing.
[contact-form-7 404 "Not Found"]