Luxury Property Photography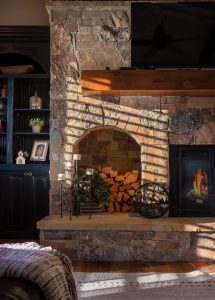 You would think making images of luxury properties would be easy, wouldn't you? In many ways it is- usually there is so much great design and planning that goes into high-end homes that its almost impossible to shoot them bad. But it is possible, and it Utah, it is almost the norm. There is currently a mid-seven-figure home on the MLS repped by a major brokerage. This property has off-color HDR images with poor composition and even worse, they were boring and flat images. There was nothing compelling or interesting about the images at all…. they were shot by someone who just put a camera in the corner of the room, sot a quick still and then move to the next corner. I almost cried when I saw it- this beautiful, 14,000 sq ft home on a golf course deserves so much more than the level of photography one would do on a duplex in Magna. Trying to save a couple bucks on a million dollar plus home is a disservice to both the seller and the broker- it poorly represents the property and it make you look like you don't care… or worse, that you don't know any better.
What makes us stand above the competition, and makes us worth our fee? So many things, but it starts with our approach. When I take on a luxury property, I start work long before we ever start shooting. I map the property to see when and how the sun hits the main rooms. I walk through the property to plan how I will shoot each room in terms of light, flow and story. Because it is not just about images, it is about telling a story and taking the viewer through the home… and keeping their interest while doing so. High-end properties are about showing the lines, the light and the space.
A home like the one mentioned above (at 14000 sq ft) might take us two or even three days to shoot, especially if we are adding twilights and videos to the mix. Crafting images is much different than just taking them, and that takes time. That care and attention to detail comes through in great images that excite buyers, and will be a major tool to help you sell a million-dollar home.
Its Not About Selling This Home, Its about Earning Your Next Client
Your are being asked to spend a significant amount of money to sell a home, I realize that. This is about a lot more than selling a home. How you represent a home says a lot about who you are as a Realtor. When someone sells their home, they are going to look at your previous listings. Will your potential clients be impressed? Are they going to think you have what it takes to represent- and sell- their home? You are not hiring us to sell this home, you are hiring our expertise and experience to get your next client.
Photographing luxury homes is not a hobby. I do around my other job; I am a professional real estate photographer and I am proud of that. It is what I do, and all I want to do…. and I want to be the best at it in the state. Just as you would not hire a general practitioner to remove a brain tumor. Similarly, you don't want someone who shoots wedding to be learning ion the job while they shoot your high-end property. At this level and in this market you want someone at the top of their game. This is what I do.
I have won the Best of State award for my photography. Not once, not twice, but three times. I am the only Utah real estate photographer who has won the coveted Real Estate Photographer of the Month recognition from the PFRE (the professional organization of real estate photographers). Speaking of the PFRE, I go to their Vegas conventions regularly, and was honored to be a presenter at the one in 2021. While there, I spend extra time in taking add-on classes to boost my skill and expertise in my field. This last convention I took a two-day course in luxury property photography taught by three of the world leaders in luxury photography.
More than anything- and as anyone I have worked with will tell you- I love my job. I go the extra mile. My images are better than my competition because I am driven to make quality images. I take pride in my work, and I am always working to make my images better.