Utah Real Estate Photography
Reels, Virtual 3D Tours, Home Video

&

Photos
Utah's Premier Real Estate Photography Experts
DISCOVER THE DIFFERENCE TODAY
Real Estate Photography Utah is now R/E Media Utah
Welcome to R/E Media Utah, your trusted local provider of exceptional real estate photography services in Salt Lake City, Park City, and throughout Utah. As a local
&

affordable award-winning company, we offer comprehensive media solutions tailored to your needs.
In today's competitive market, captivating photography alone may not suffice. That's why we've expanded to include a full range of real estate media services, such as social media-friendly content like vertical videos for "Reels," floor plans, 3D tours, and video tours.
At R/E Media Utah, our award-winning professionals capture the essence of each property, ensuring it stands out and sells for top dollar. Trust our outstanding results and impeccable customer service to help you achieve your real estate goals.
When your images matter, trust us to put our expertise to work for you. Don't think you can't afford to make a lasting impression with your listings because quality real estate photography is affordable at R/E Media. Schedule a shoot with us today and elevate your property's visual appeal with our exceptional real estate photography and related media services.
Photo Packages
From Photo-Only to Super Deluxe....
From photo-only packages to super-deluxe packages that include editorial-quality all-inclusive media packages,
we offer something for anyone's marketing needs.
Here is a quick overview of our offerings. Find what you need and let's get it ordered today!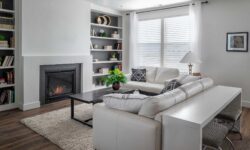 Essential Photos
Capture the basics with our Essential Photo Package, designed for those seeking a no-frills, cost-effective solution. This option delivers high-quality images that highlight the key features of your property without any added extras. Perfect for clients who want professional results on a budget. Get your images back in a day and you are ready to roll. Includes Exterior & Interior shots, typically 1-2 images per room.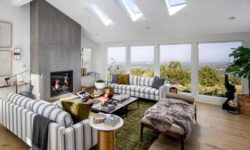 Premium Pictures
Take your property's visual presentation to the next level with our Premium Photo Package. For a modest price increase, enjoy a substantial enhancement in image quality that showcases your property in its best light. Ideal for clients seeking to impress potential buyers with eye-catching, professional photographs without a significant investment. Includes Exterior & Interior shots, typically 1-2 images/room.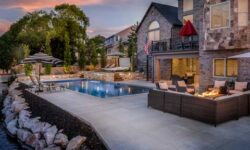 Media Package
iscover the ultimate visual experience with our Media Package, featuring high-quality images complemented by a range of engaging extras. This comprehensive offering includes a captivating walk-through or reel video, aerial shots, and a dedicated website to showcase your property. Perfect for clients seeking an all-in-one solution that leaves a lasting impression on potential buyers.
Introducing Our New App
Image Management at Your Fingertips
We're thrilled to announce the launch of our innovative R/E Media app! Designed to streamline your experience, this powerful tool makes managing your photo shoots a breeze.
With just a few taps on your phone, you can now order and schedule shoots effortlessly and efficiently.
Stay informed with real-time updates on your shoot's status, download images, and keep track of the entire process, all in one place.
Need to send a message or make a special request? Our app ensures instant communication!
Don't miss out on the convenience and simplicity of our cutting-edge R/E Media app.
Download it today and revolutionize the way you manage your property visuals!
Download it Today