What We Offer You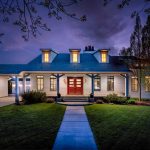 In today's competitive real estate market, exceptional photography alone is not enough to sell a property. R\E Media Utah offers complete media packages to showcase properties on multiple platforms, including websites, social media, and print, anything you need. Our packages have been redesigned to reflect the changes in the marketing world, so you can stay ahead of the competition.
There are a lot of photographers that service the Salt Lake area for Utah Home Real Estate photography. Quite simply- we are the best. That's not just us saying that- it's demonstrably true. We are the only local Home Real Estate Photographers in Utah to have won the Best of State award for Architectural Photography…. and the only one to have been recognized in the PFRE Monthly contest for Real estate photography… and we have won both more than once.
What Sets Us Apart
We Are A Local Company– we live and work in Utah
Personal Attention– we are not an impersonal company headquartered in Virginia
Professionalism– Great home photography is what we do…. not something we play at
From HDR to Editorial Quality Images– The Quality you need at the price you want
Video, Reels, 3D Tours– Media packages that specialize in extras you want
Award Winning– Best of State, PFRE awards for Home Photography
Great Reputation– 5 Stars across all Social Media
Trusted & Affordable– Just look at our reviews
Easy To Work With– We work for you
24-hour Turnaround– Your time is precious
Upfront Pricing– You know your full cost going it; its posted on our site
Utah Home Real Estate Photography
We offer photo packages ranging from budget to deluxe, with prices based on the property's square footage. The larger the property, the more time and images you will receive. To get an accurate cost, enter your address and square footage. Typically, 2-3 images per room are provided, but we can adjust based on your preferences.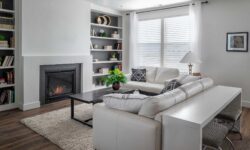 Essential Pictures
No frills HDR Photography
AI Edited
Budget-friendly
Approx 1-2 images/room
24-hour Turnaround
Delivered Electronically
MLS License Only
Sq Ft Affects Price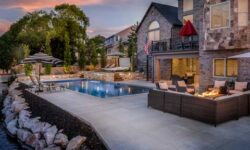 Media Package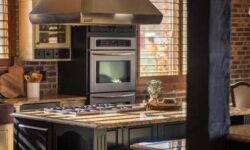 3D Tour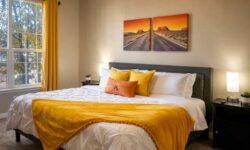 Full Marketing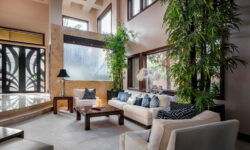 Luxury Photos
Add-Ins
Basic add-ins to our packages.
Twilight Pictures: $275.00 (3 images)
Upgrade to Matterport 3D: $25.00/1000 sq ft
Property Website: $45.00
Marketing Kit, Social Media Images: $25.00
Floor Plan: $85.00
Alternate Versions of Same Image: $15.00/Image
Ready to Go?
Let's Make Some Incredible Images Together....
Let us know when you need us, and where. We'll be right over!
Photo Package Pricing
Salt Lake Real Estate Media Packages
Our marketing package cover the range of needs in the current market. From just images- our basic package- to our no-holds-barred Luxury Package, we have the right groupings for your needs and the property.
Without Breaking the Bank
At our core, we are a premium-level photography company. But we know that exceptional photography alone isn't enough to make your property stand out in today's market. That's why we offer a range of packages that go beyond just photography.
Upon first glance, you may perceive our pricing to be higher than that of our competitors. However, it is important to note that our packages encompass features such as aerials, reels, and videos, which other companies either charge extra for or do not include at all. When you calculate the total cost of their supplementary offerings in addition to their base services, you will discover that our pricing provides greater value than you may have initially presumed.
Furthermore, we offer an unparalleled advantage that no other photography company in Utah can offer: a photographer who has consistently been awarded Best of State and PFRE Photographer of the Month. Why settle for mediocre photography when you can have the best in Utah? Our pricing is highly competitive, while providing exceptional value and unmatched expertise.
Our Media Package includes a marketing kit, website, basic floor plan, aerials, and a reel or mini-tour of the property, while our 3D Package is perfect for those looking for a full 3D tour. And if you really want to step up your game, our full marketing package includes a full tour, a reel for Instagram, an advanced floor plan, and a full 3D tour.
But for those one-of-a-kind properties, our luxury package is in a league of its own. These are the properties with million-dollar views or that serve as the centerpiece of your brand. While the investment may be higher than our other packages, the payoff lasts long after the property closes. Don't settle for just photography when you can have a full-service media company that takes your property to the next level.
| | HDR Images | Premium Pictures | Media Package | 3D Package | Full Marketing | Luxury Package |
| --- | --- | --- | --- | --- | --- | --- |
| HDR Processed Images | | | | | | |
| Premium Images | | | | | | |
| Aerials | | | | | | |
| Mini-tour or Reel | | | | | | |
| 3D iGuide Tour | | | | | | (add-on) |
| Floor Plan | (add-on) | (add-on) | (basic) | (basic) | (advanced) | (advanced) |
| Property Website | | (add-on) | | | | (add-on) |
| Marketing Kit, Social Media | | (add-on) | | | | (add-on) |
| Full Tour & Reel | | | | | | |
| Twilight Images | (add-on) | (add-on) | (add-on) | (add-on) | (add-on) | |
| Advanced Lighting & Editing | | | | | | |
| Pricing (base, plus sq ft) | $149 | $199 | $595 | $595 | $795 | $850 |
Other Things We Can Do For You
Virtual Staging
If you have a new property that you haven't staged yet, and you don't want to just show bare walls, we can virtually stage your property for you! Adding our virtual staging makes your property come alive to prospective clients, and shows stunning designs that attract buyers with ease.
[s201_bai id="1″]
[s201_bai id="2″]
What an improvement- modern furniture and design at the snap of a finger! And best of all- no hassle! These are not just stripped in images, these are realistic works of art matched in color, size and perspective to your rooms. We even add shadows to sell the illusion. The difference is your home feeling stark or sterile and lived in and homey! You don't want your property to look cold and hard…. or even abandon. Look at the difference in curb appeal that these images show- and which do you find more appealing? Add on virtual staging to any package for 49.95 an image.
3D Virtual Tours (Matterport Tours)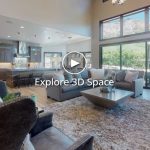 Making properties easier to see and navigate in a 3D Virtual Tours is important every day. But now with the Coronavirus and social distancing, virtual tours may be the ONLY way some potential clients get to see your properties. Pictures are great, virtual tours are wonderful and video gives you a good feel for the space. But nothing lets the client experience the space like a 3D virtual tour.
Our Matterport shoot can be purchased as a stand-alone product or in conjunction with our other packages. We charge between 150 per 1000 sq. ft. of property for our Matterport Virtual 3D Tours as a stand alone service, or at a $25 per 1000 sq. ft.upgrade price in conjunction with the 3D or Full Marketing packages. Your tour is hosted free for the first three months; additional hosting after 90 days is $15/month, $60/6 months or $100/year, payable in advance. (Once hosting has expired, it cannot be started again.)
For more information, please see our Matterport 3D Virtual Tours page
Vacation Rental Photography
Does your property stand out from it's competition? Look at similar properties in your area on AirBnB, Flipkey, Homeaway or VRBO Images- does your Vacation Rental Photography stand out from your competition, or just fade in to the field? Did you just take all your images on your iPhone (or does it look like you did)? Your images online say everything about you and your Vacation Rental to your potential renters… and you showing off or barely showing?
We are ready to help you bring out the best in your vacation rentals. Take a look at what we have done for others with their short-term rental properties, and think about what an upgrade can do for your onlione presence. Whether you have an AirBnB, VRBO or other vacation rentals, learn more about what we can do for you!
What We DON'T Do
We may perform limited staging on site for all Premium Picture-level and above packages during the shoot (NOT for HDR packages). What this means is we may move furniture, chairs, and other household items to create more appealing compositions. We may also remove items from shots we feel negatively impact the composition, such as trash cans, extension cords, and coffee makers. You can also expect us to open and adjust window blinds or curtains, turn on and/or off lights and adust other household items items. If any of this is a problem, please tell us before the shoot.
We do our best to construct appealing shots, but our primary focus on a shoot is framing and lighting the scene, not making sure everything is perfect in a frame (besides, we don't know what you may consider appropriate or objectionable). If there is something you do not want in a shot, you should make sure it is removed from the house before we arrive; we consider a home photo-ready when we arrive. Do not rely on us catching something and removing it before the shoot…
Additionally, there are a few things will not touch or move no matter what. These are all on you and/or the home owner to move, hide or otherwise take care of… or expect to see in the images:
1) Anything moist in a bathroom;
2) Cat litter boxes;
3) Workmans' or contractors' tools;
4) Safes of any kind;
5) Obviously personal or intimate items;
5) Drugs (perscription or otherwise);
7) Women's purses.
We hope it is fairly obvious why we do not touch these items. They will be shot where the sit if they are present in any home we are in. We can attempt to photoshop them out after the fact, or we can be called back for a reshoot, both at an additional fee.
Ready to Go?
Let's Make Some Incredible Images Together....
Let's Upgrade your Vacation Rental Images!
Real Estate Video Packages
Nothing makes a property come alive like a video walk-through. Give your clients a video tour of the property & sell quick! This is definitely a step up from a simple photo-only package, but it is definitely the way the market is turning.
For higher-end properties, video packages are a must. If you want to stand out, we can even add drone footage to your videos, and give a birds-eye view of your property. Now how many of your competitors do that? If you want to stand out and away from the pack, get a video package!
Customizations
Special flourishes you can add to your packages to personalize your property presentation.
Twilight Pictures: $275.00 (3 images)
Exterior-only Photography (Buildings, ground & aerials): $225.00 (10 images)
Exterior-only Photography (Unimproved Property, ground & Aerials): $325.00 (10 images)
Advanced Photoshopping: $25-50/image
Virtual Staging: $49.95/Image
Alternate Versions of Same Image: $15.00/Image
Rush Processing (less than 24 hours): $75.00
Rush Processing (same day): $150.00
Reschedule fee (less than 24 hours notice): $ 75.00
Additional Charges
Please note that we may need to apply additional charges that are not included in our base quote. These additional costs may not be known to us to accurately apply until actual shoot. These additional fees may include travel beyond 25 miles from Salt Lake City, same day photo delivery, excessive clean-up or staging for home or excessive waiting for property to be photo ready.
---
Additional Information and Terms
Any pictures beyond the scope of Salt Lake Real Estate Photography will not be shot during a real estate session. If you need a head shot, I would be happy to schedule a time for that in a studio, not on a location. I do not carry the necessary lighting equipment when shooting a home to also shoot portraits.
We expect the property to be photo-ready for the time you set your appointment for. If a shoot is postponed or cancelled by The Client with less than 24 hours notice, we will access a 75 dollar fee in addition to the shoot fees. If we arrive at the location and we must wait longer than 1/2 hour (30 minutes) after that set time for it to be prepared (or to be let into the property), we add a 25% fee; if we must wait an hour, 50%; two hours or longer, or if the shoot is entirely cancelled after we have arrived at the site, a 100% fee will be assessed. We reserve the exclusive right to kill the shoot after one hour or more of waiting on site, at our sole discretion. Late or cancel/kill fees must be paid in full before new date will be scheduled or photos will be released.
The Client is responsible for the presence of an authorized representative at the shoot to approve and/or direct R\E Photography UTAH's interpretation of the project. If a Client or Brokerage representative is not present and no written directions are given The Photographer, in all cases The Photographer's interpretation shall be deemed acceptable and final. The Photographer may make a reasonable effort to remove litter, stray objects, etc. from the rooms and property; however this beyond the broadest scope of the job of a photographer and not considered to be either required or obligatory. The work of a Photographer does not extend to making beds, moving furniture or personal items, or any sort of cleaning. The Client is expected to have the property staging and cleaning completed prior to the photo shoot; if after the completed shoot the client determines a reshoot is required because of the properties lack of readiness, that second shoot will be billed at our full rate. If The Photographer is kept waiting or asked to return to bring the property to a state of readiness, additional charges as outlined on our site will apply.
Delivery is via a DropBox, Google download or similar image download service link to the email address(es) you supply. All images will be delivered in this format: JPG images MLS size 2000×1600; additional sizes & crops available on request. WE DO NOT DELIVER RAW FILES. Images will be available for download for a maximum of 30 days; requests for downloads after 30 days may incur additional costs, or may not be available at all. PLEASE SAVE YOUR IMAGES AFTER DELIVERY. This delivery and notice via e-mail shall be deemed completion of this contract in full by R\E Photography UTAH. (A USB thumb drive can be provided for an additional fee.)
Invoice is due and payable on receipt. Unless other and prior arraignments are made, we consider invoices overdue at 30 days, and grossly overdue at 60. Invoices overdue after 60 days will be charged an additional 1 ½ percent interest per month from day 61, compounded monthly or part thereof for each 30 day period overdue, backdated to invoice date. Should an invoice be referred to collections, an additional 30% will be added to the total billing to cover collection costs. Additionally, licensing of images may be suspended if accounts are grossly overdue, and client may be charged additional usage fees if images are used.
Full contract terms are available here. These terms are binding on both parties at time of hiring R/E Photography UTAH, so please be sure to read and understand these terms because they cover your rights with regard to this shoot and your use of the photographs taken in this shoot.