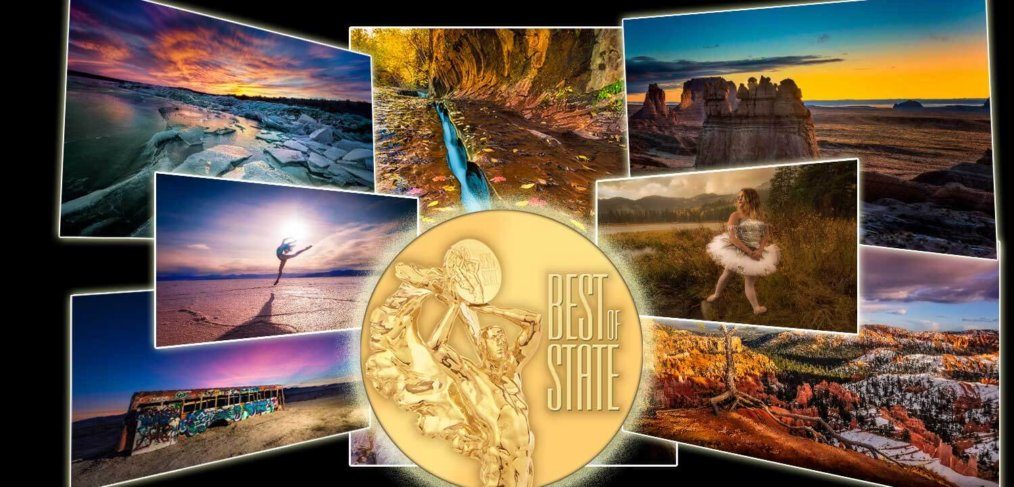 Dave Koch Photo Wins Best of State
Just after returning from the Oregon Coast shoots last week, I was notified that the winners of Best of State had been announced, and my personal and landscape work won Best of State for Nature Photography. Just being nominated is incredible, but to win Best of State has my head spinning. The Best of State Awards were created to recognize outstanding individuals, organizations and businesses in Utah. They judge the body of work of an artist, not just a single image. They also looks at one's contributions to the state of Utah, and whether your work adds to making Utah a better place. To me, this award is so much more than winning something for taking one good picture; this is about a continued high standard for quality and creativity, and for giving back to the community. And while this was won for my personal work, I think it is definitely worth posting here at R/E Photography so you know exactly who and what kind of photographer I am.
My goal with my photography has always been to share the beauty all around us. More than once, I have been out on a pre-dawn shoot thinking, "I get up at 3 AM so you don't have to." And to a certain extent that is true. I know a LOT of people who prefer a warm bed. And so do I, to be honest. But when I know there is a good image to be made, I can't sleep- I have to go out and get it.
I was at Mono Lake a couple weeks ago. I was feeling queasy. It was raining. The sky was all socked in. Basically, nothing was working. At 5 PM, i just decided to blow it all off and relax in my hotel room. I laid in bed at the hotel for about an hour, and I was just antsy- I could not relax. I looked out the window, and the clouds were breaking up and the rain had stopped. Suddenly I was not feeling quite so sick, and I jumped out and shot the sunset. This is how I feel on a lot of my shoots- I feel driven to do them even if I am feeling bad personally… or I am tired… or I am cold. Somehow, shooting overcomes all that and my personal discomfort falls away. It is all about getting a good shot, and I worry about the other things later.
Best of State also recognizes artists who contribute to a better quality of life in Utah. I would hope that my work says something about Utah, and this award seems to recognize that. Landscape photography graphically demonstrates the importance of taking care of our lands and the ecology of our planet. My work shows that the wonder of nature is out there, and it is not all that hard to find. Over the last year, I am happy to have partnered with the Utah branch of The Nature Conservancy to promote the conservation of Utah lands. I have many other events planned this year to partner with Utah non-profits and nature organizations to promote the conservation agenda.
It means a lot to me to preserve and promote these public lands. They belong to everyone, and I am proud to live ibn a place that values these lands enough to set them aside for everyone- including the future citizens of America. And it is my personal joy to spend time in them, and to photograph some of the most incredible landscapes in the world- right here in Utah.
And that, too me, is why this award is so important: because is validates my efforts to do something more than just take pretty pictures. I want my work to make people happy, and to inspire joy to be sure. But I want to say something more and to stand for something. And if that something is about enjoying and conserving the beautiful lands around us, then I feel I have done something worthwhile. Then I have created more than a pretty picture.