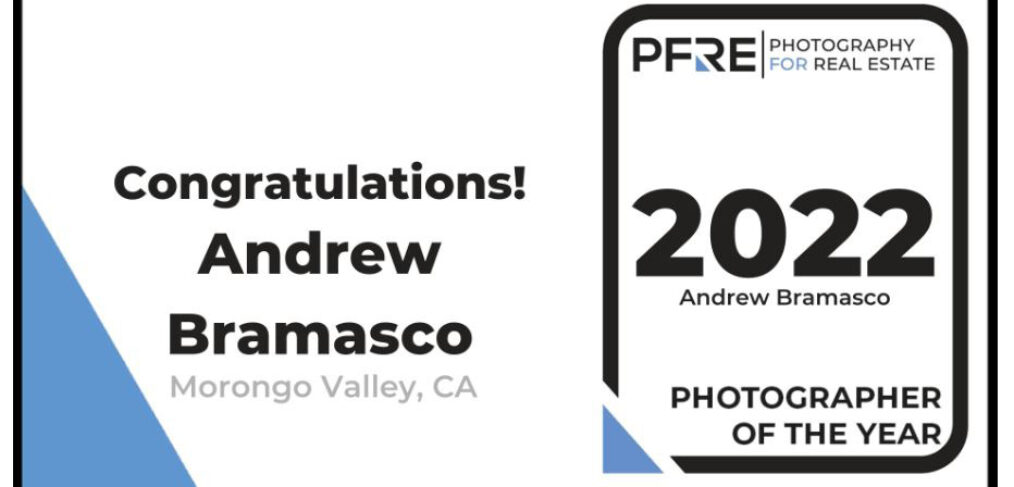 PFRE Photographer of the Year
Photographer of the Year
The PFRE- the professional organization for real estate photographers worldwide- just announced their choices for the Photographer of the Year from among all the real estate photographers working worldwide.
Competition is tough, with so many great photographers in competition. Congratulations to Andrew Bramasco of Morogo Valley California for winning the top award.
Equally exciting- at least for me- is that R/E Media placed third in this years competition. After winning three Best of State Commercial Photography awards in Utah, it is great to get this sort of worldwide recognition my skills from my peers in the real estate photography world.
My goal in 2023? I am going to win this award outright. Let's give one of your properties world-class images and see if we can win this prestigious award together!