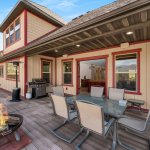 Whether you are an owner or a management company, every single property needs incredible Vacation Rental Photography. And not just photos, stand-out photos. According to a recent Trip Advisor study, when people are deciding which property to book, pictures are more important to them than reviews. Travelers rely heavily on the photos of a property when choosing where to lay their head each night while they are away from home.
You will be surprised just how affordable good Vacation Rental Photography pricing can be, especially when expressed as a percent of ROI. AirBnB's own study says that hosts with professional photos make 40% more than other hosts in their own, local area… and they book 24% more. Search in your local area and look at the images you see. According to Evolve, only 43% of vacation rental owners are currently using professional photography services. Professional-grade photography means your property will still stand out from the hundreds of thousands of listings that are still not using a pro.
Your images say everything about your property to users on the Internet. Check your images- how appealing are they? Do they turn heads? Or does your property look like a cave? This is where we can really help you!
Experience
Just getting pictures is half the battle, but it is not enough. You also need a photography team on your side to make the best images your property is capable of. We spent a year training with and shooting for airbnb luxe, the division that deals with high end and very exclusive properties. (Here is just one condo we shot for luxe…) We are also the only photographer in Utah to win the coveted Best of State award for commercial photography thrice. While it is great you are thinking about upping your photo game, it is just as important to consider who is taking those images. You want… need… someone with the capacity, the experience and the proven abilities to get the job done- first time- with no hassles at all.
Photography Pricing for your Vacation Rental
What does a 20-40% increase in bookings mean to you? If you typically rent one night a week, you can expect to add 20 more nights a year (according to AirBnB's study). For the cost of three. That is a GREAT ROI. And it's even better when you consider the life of your images- 3-5 years until you need to replace or reshoot them. That works out to an investment of one booking a year, and you win! You place your property images head and shoulders above your competition. You can charge more for each booking. This all adds up to a potential 40% increase in earnings. Why aren't you booking right now?
Photography includes all rooms of the main property, including entry, living room, game/entertainment room, kitchen, dining room and all bedrooms- typically 2-3 shots per room. Detail set-ups of a variety of rooms. An assortment of exteriors and aerials (where appropriate and legal) are also included. We can also include photos of the local area to include in your presentation (local feature images available at an additional cost). Pricing is based on your property's square footage, and can be ordered online.
Sample Short-Term Rental Images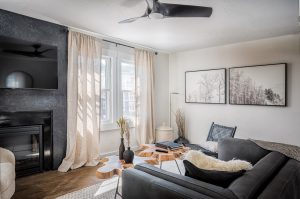 Our luxury package is in a league of it's own. This is for those 1-million-dollar-plus centerpiece properties or the location will million-dollar views. These shoots will last at least a day, possibly 2 or 3 depending in your needs and the size of the property. This option includes twilight images (interior and exterior). All rooms are shot with it's best light, no matter how long that takes. All images are edited by a third-party professional commercial editor, stepping up the final quality of the images. This option is priced at three times your nightly rental…. which is a real bargain for what you end up with. You can order a consult for this package online.
Sample Luxury Images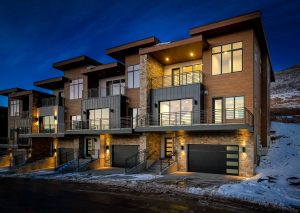 Additions and More
Additional common rooms and other spaces beyond the main living space are $25.00-$75.00 additional (depending on lighting and time requirements), each image.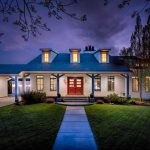 Twilight or blue-hour images are $450 for three images. This is a great option to really stop someone in their tracks online… our twilight images are award winning, and the work we are most proud of!
License includes three years unrestricted use in print and web, with renewal rights.
Whatever the size of the project, we can custom quote a project to meet your needs and your budget. We can turn around your Vacation Rental photography in as little as two weeks- faster with rush processing. High-quality, professional photos will show your property off much better than iPhone images. And it will visually demonstrate that you care about your property AND your guests' experience at your property.
Is Our Photography Worth It?
Let me tell you a story…. a week before I wrote this (May 2021), I did the fifth AirBnB for one of our repeat clients. Yes, fifth. When they asked me for the delivery time at the end of the shoot (which was Thursday), I told him I would rush it out for him by Monday. He was sorta bummed and said he was hoping for sooner because, for the last shoot, he got the images posted before the weekend. And he was rewarded with a few bookings almost immediately. Being a good, repeat client, I knocked the images out ASAP and got them to him Friday afternoon. He called Monday and said they got five bookings over the weekend.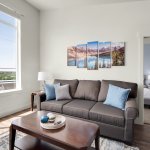 I cannot say your response will be the same. But Dave C. (this client) is professional, has nice, clean properties and stages well. His properties are not the 6 bedroom, ski-in chalets or Deer Valley Mansions that sleep 20 people, but just simple, well-put-together and utilitarian two bedroom rentals in SLC metro.
His rentals are clean and uncluttered, and his photography reflects that; his images are bright, clean and airy. He puts a lot of thought into his properties, and works hard at it. What this says to me is that the better you represent your property, and the better your images show off your property, the more likely you are to see an immediate- and a continued- response.
Feel free to contact us to learn more about Vacation Rental Photography.
Ready to Go?
Let's Make Some Incredible Images Together....
Let us know when you need us, and where. We'll be right over!