Hotel Photography
One of the most important and easiest marketing investments any hotel or resort can make is for truly professional quality images to show off their property. Not only does great hotel photography pay off with a great ROI, but the effects are almost immediate. In as little as three weeks, we can shoot a whole new series of images for your property. Or perhaps some fresh images to liven up your online presentation. We welcome you to peruse our hotel photography portfolio and see what we can do for you and your property. If you are not moving forward, you are being left behind.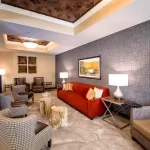 According to a Trip Advisor study, when people are deciding which property to book, reviews are not nearly as important to travelers as good quality images. And good, well exposed colorful images keep people's eyes on your property a lot longer. If you think about it, this is just logical; more photos, and higher quality photos will take time to view, and keep a potential client on your site longer. What's even more interesting is to find out this actually leads to more booking inquiries!
Each hotel is has it's own individual story to tell. We help you tell that story. It is not a matter of plopping down a camera and firing off some shots; we spend time looking at all the angles, and listening to what you have to say about your property.
High Quality, Affordable Hotel Photography
Professional, high-photographs increases the value of your rooms, upping the perceived value of your property and ultimately allowing you to charge more at your property. When you look better, people perceive you that way.
Hotel and Resort 3D Tours
In addition to world class photography of your accommodations, we can also provide 3D tour across your property.
Heres the hotel lobby of the Silverado Lodge in Park City, Utah.
And here is a three bedroom unit at Lift at The Canyons.
We provide high quality, affordable hotel photography. Our bright, colorful digital images of your vacation home B & B or hotel rooms will help you grab the attention of travelers and inspire them want to book. We also shoot lifestyle images for resorts and spas. If you own a bed and breakfast, we can focus on the amenities that make your B&B so special and unique, too. We can bring to life the personality that makes your property unique.
Please click here for more information and pricing for our resort and hotel photography packages.
Our Hotel Photography Portfolio