VRBO Photography For Your Rental in Utah
How is the photography for your VRBO property? Pull up similar properties in Utah and look at the other VRBO images- does your Vacation Rental Photography stand out, or just disappear? Do the images project professionalism, or did you just take all your images on your iPhone? What does that say about you and your Vacation Rental… and are you ready to step up your game for more- and higher paying- rentals?
Ask yourself honestly- would YOU stay in your own VRBO property based on the photography?
If you even have questions about how things look, you are in need of new images. Quality photography is one of the least expensive ways you can up your online game…. and it returns immediate results.
Location…. Location… Photography?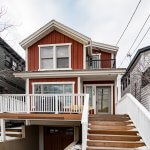 After location, vacationers say that photography is the most important determining factor in deciding where to stay. And unlike location, photography is the thing you can do something about. Not only does photography give you a great ROI, but the effects online are almost immediate. In as little as two weeks, we can shoot a whole new series of images for your Vacation Rental, or some fresh images to liven up your online presentation. If you are not moving forward, you are being left behind.
If you treat your VRBO property like a chore, that is exactly what it will become. But your property is an investment, and you need to attack it that way. If you are on this site now reading this page, then you already know (or at least think) that a "good enough" mentality will not only lose you guests but also lose you money. Treat your vacation rental property like a proper business and making the proper investments, beginning with hiring a professional photographer.
VRBO Photography
Vacation rental photography is a totally different beast with totally different challenges and goals than real estate photography, so we do handle them in totally different manners. Your needs are unique and specialized; you are about creating a mood and an atmosphere…. and that takes time. You need higher quality photographs, so we spend substantially more time on site. Creating a mood and a feel also means more attention to detail in editing. Your use is longer term, years instead of weeks, and your market is wider than local MLS.
Turn around time on your Vacation Rental Photographs is pretty quick- we can usually schedule you within 7 days. Your VRBO photography will be back to you usually within another week. So you can be up and running, posting your VRBO photographs working for you in 14 days.
We have created a short list to help you with your Vacation Rental Staging. We have a variety of Vacation Rental pricing, perfect for your Vacation Rental Photographs. One is surely right for you, and to get your booking up and your vacation rental business booming!
Vacation Rental Photography Portfolio