Short-Term Rental Photography
Does your property stand out from it's competition? Look at similar properties in your area on AirBnB, Flipkey, Homeaway or VRBO Images- do your Short-term rental images stand out from your competition, or just fade in to the field? Did you just take all your images on your iPhone (or does it look like you did)? Your images online say everything about you and your Vacation Rental to your potential renters… and you showing off or barely showing?
Professional quality images have been shown repeatedly to increase AirBnB rentals up to 20% per year (according to AirBnB's own study). What does a 20-40% increase in bookings mean to you? If you typically rent one night a week, you can expect to add 20 more nights over the next year! For our top tier results, we charge based on your nightly rental…. the more you value your property, the more valuable our work is to you. Typically, for your investment of three nights rental for your photo shoot, you will gain another 17 nights that year. Over the course of three years- the typical lifetime of images in the rental market- you are only giving up one night and gaining 19 more. That is a GREAT ROI.
Don't Hire a Real Estate Photographer
You need a photographer who understands photography, and the vacation rental market. Someone who takes pride in working a subject and a long history of making award-winning, spectacular images that get noticed. Someone who takes the time to find the soul of a property and makes images that show the experience of the property. In a word, a professional who takes pride in their work.
Your average real estate photographer will pull out their widest lens, set up in the corners of a room, shoot brackets, and send the images off to Vietnam for processing. Exactly what Vacasa and eVolve VR does too, btw. They are comparatively inexpensive because they work by rote, and just push everything through their formulaic routine with no individual input or personal attention to detail… very much like the McDonalds of photography. Your property is treated exactly as the 100 before it…. and it looks like it, too. When your whole property is shot in 30 minutes, how can you even think they have done a good and proper job?
A real estate photographer's goal is to show the space; Vacation rental photography is all about creating an emotional connection.
We aren't shooting your property to sell it, we are there to create an experience with your property at the center. This is a totally different mindset, and is where we stand apart. The first thing I do is I walk through the whole property; I look to see what makes it different…. and special. I ask you what you love about the rooms. I look at the light, the forms, and the the space tell me how it should be shot. I spend 2-3 hours on a shoot. We work with you to create an idealized experience in the images. And I bring in lights and support gear to make sure I can get properly lit, exposed and balanced images. It is this time, experience and attention to detail that makes my images stand out in a sea of mediocre images…. and what will get your property looked at first.
Our Short-Term Rental Photography Packages
We are a premium-level photography company, so all our options start with that one common denominator- exceptional photography. We will come in and walk through your property, and do our best to take advantage of the existing light at our shoot time. We will move (or remove) items as needed to make the best compositions possible. Interiors and exteriors (including aerials) are included, as are up to three "common area" images shots (Pool, exercise area, etc). Your images will receive basic editing- color and contrast adjustments- and work such as item removal or virtual staging is additional. Your images are licensed for your commercial use for three years from delivery, and you can extend your use by paying an additional licensee if you desire. Pricing is based on your property's square footage, and can be ordered online.
Sample Short-Term Rental Images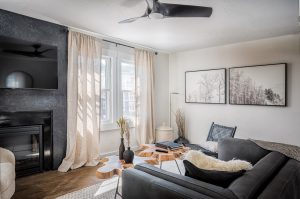 Our luxury package is in a league of it's own. This is for those 1-million-dollar-plus centerpiece properties or the location will million-dollar views. These shoots will last at least a day, possibly 2 or 3 depending in your needs and the size of the property. This option includes twilight images (interior and exterior). All rooms are shot with it's best light, no matter how long that takes. All images are edited by a third-party professional commercial editor, stepping up the final quality of the images. This option is priced at three times your nightly rental…. which is a real bargain for what you end up with. You can order a consult for this package online.
Sample Luxury Images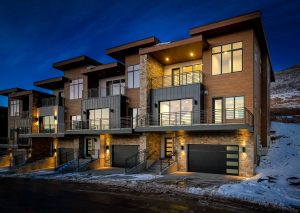 AirBnB & VRBO Photography
Turn around time on your Vacation Rental Photographs is pretty quick- we can usually schedule you within 7 days. Your AirBnB or VRBO photography will be back to you usually within another week. So you can be up and running, posting new AirBnB images in two weeks, or have your VRBO photographs working for you in 14 days.
We have created a short list to help you with your Vacation Rental Staging. We have a variety of Vacation Rental pricing, perfect for your Vacation Rental Photographs. One is surely right for you, and to get your booking up and your vacation rental business booming!
Ready to Go?
Let's Make Some Incredible Images Together....
Let us know when you need us, and where. We'll be right over!
Vacation Rental Photography Portfolio