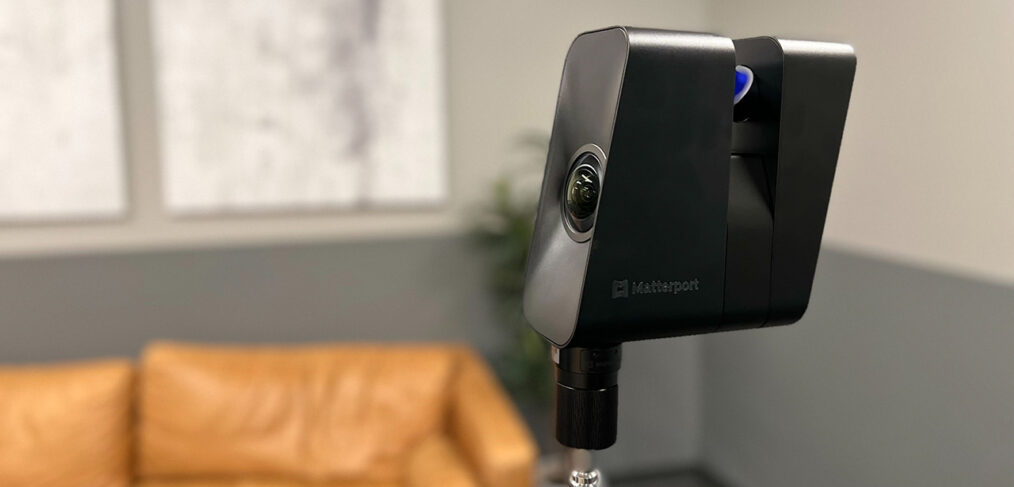 Matterport 3 Pro Camera – Elevating 3D Home Tours to Unseen Heights
In our quest to provide the most immersive, detailed, and user-friendly 3D home tours, R/E Media is thrilled to announce the acquisition of the cutting-edge Matterport 3 Pro camera. This remarkable technology catapults us into a league of our own in Utah, promising an unparalleled virtual experience for both property owners and prospective buyers.
Exclusive Matterport 3 Pro Technology in Utah
As of this writing, we are Utah's sole 3D Tour provider equipped with the Matterport 3 Pro, a camera that elevates real estate imaging beyond what was previously thought possible. The latest model from Matterport features enhanced resolution, vibrant colors, and faster capture times, ensuring a virtual tour that's second to none.
But what really sets the Matterport 3 Pro apart is its ability to seamlessly include exterior spaces. Imagine offering prospective buyers a 360-degree walk-through that doesn't just end at the front door but also includes the beautifully landscaped yard, inviting patio, or the luxurious pool area. These added dimensions provide a truly comprehensive tour that promises a more immersive and interactive experience than ever before.
Choosing R/E Media isn't just about embracing the most advanced 3D home tour technology available in Utah; it's about leveraging our unparalleled experience. Our portfolio isn't limited to residential spaces; it includes some of the most prestigious locations in Utah, such as Montage Deer Valley, Waldorf Astoria Park City, and the Grand Summit Hotel, as well as Salt Lake City's historic Hotel Monaco and the iconic Delta Center.
Why Choose Matterport 3 Pro?
The Matterport 3 Pro camera is designed to capture spaces in extraordinary detail. From the texture of the walls to the sunlight streaming in through the windows, every element is rendered with startling clarity. This leads to a more engaging and realistic virtual tour, adding a compelling layer to your property's marketing strategy. It is everything you love about standard Matterport, upgraded, clarified and intensified.
What this means for our clients is simple: more engaging listings, longer virtual visits, and ultimately, a better chance of selling or renting out spaces. The unique capability to incorporate external spaces offers a fuller view of a property, crucial for potential buyers who want to get a complete sense of their future home.
So what does it look like? Here is a brand new scan- our first with the Matterport 3 Pro. The lobby of the Hotel Monaco in downtown Salt Lake City.
Our Proven Track Record in 3D Imaging
At R/E Media, we have a long-standing commitment to providing top-tier visual services for real estate and commercial professionals. Our extensive experience includes not just residential but also commercial, luxury, and historic properties. The acquisition of the Matterport 3 Pro camera just a part of our ongoing commitment to excellence for our clients… and is the next step in a journey we began years ago, to deliver nothing short of excellence to our clients.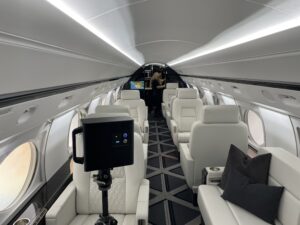 A Future-Ready Investment for You
Investing in a 3D home tour with R/E Media means you're investing in the future. The capabilities of the Matterport 3 Pro camera are a game-changer, transforming online listings from mere adverts to full-fledged virtual experiences. This technology isn't just the next step in real estate marketing; it's a giant leap forward.
By opting for R/E Media, you're not just choosing cutting-edge technology; you're also gaining the benefit of our proven expertise in 3D imaging. With the Matterport 3 Pro camera, we offer nothing less than the future of real estate marketing, today.
Get ready to redefine the way you showcase properties. Contact us today to learn more about our services and how we can bring your listings to life like never before.