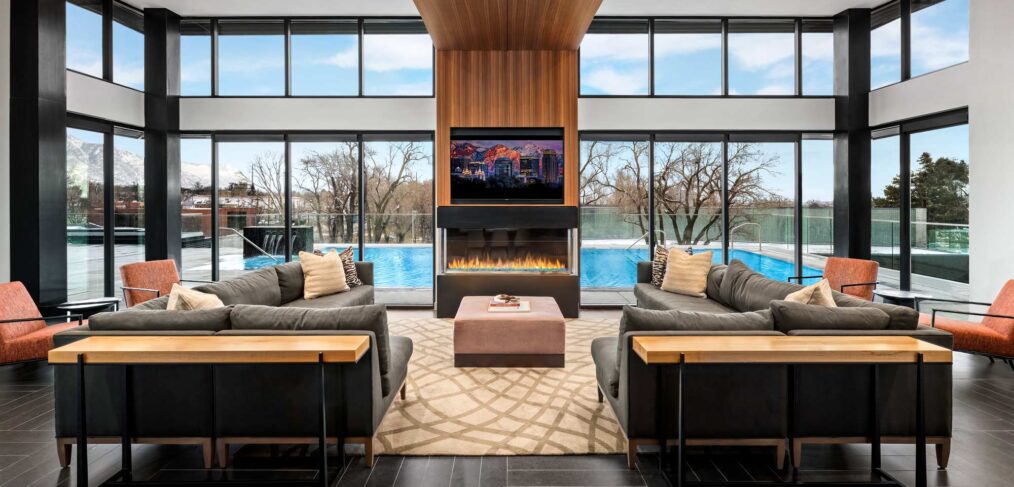 R\E Media Wins Photog of the Month (February)
Dave Koch Wins Photog of the Month
My image of the main shared living space of the Sugarmont Apartments in Sugarhouse Utah was selected as the best of the month for February by PFRE in the Photographer of the Month competition "Living Room or Family Room" category. The image was captured in January 2023, it was commissioned by the Interior Designer who designed the space.

Upon entering the room, I could hear my friend and mentor Tony Colangelo's voice whispering in my ear, "Oh, now THAT'S a single point!" Given the room's strong, symmetrical design, I spent a considerable amount of time on this image, as I knew it would be the hero image for the property.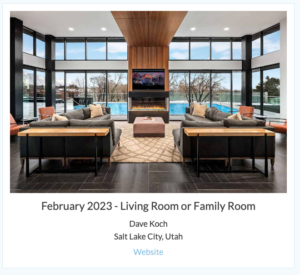 The head designer and I spent around thirty minutes arranging and staging the setup, using a CamRanger 2 to monitor our progress. The image is a combination of multiple exposures, with flash and ambient lighting components, captured with a Nikon Z-7ii and a Nikkor 24 t/s lens.
I faced stiff competition in February, and the other entries were just incredible. Winning this month's competition has started me down the path to Photographer of the Year, demonstrating our commitment to delivering the best possible images for all our clients, regardless of whether they are competing for an award or not.
If you are looking for images that capture the essence of an award-winning property or need photography services, please do not hesitate to reach out to us. Its not just about winning awards, it's about making great images every day. And as we did here, it's about working with our clients to make each room look it's best. Its about spending the time to work a property and finding it's essence.
We aren't just photographers, we are your partners in creating great media that doesn't just show off spaces, but shows off your professionalism.