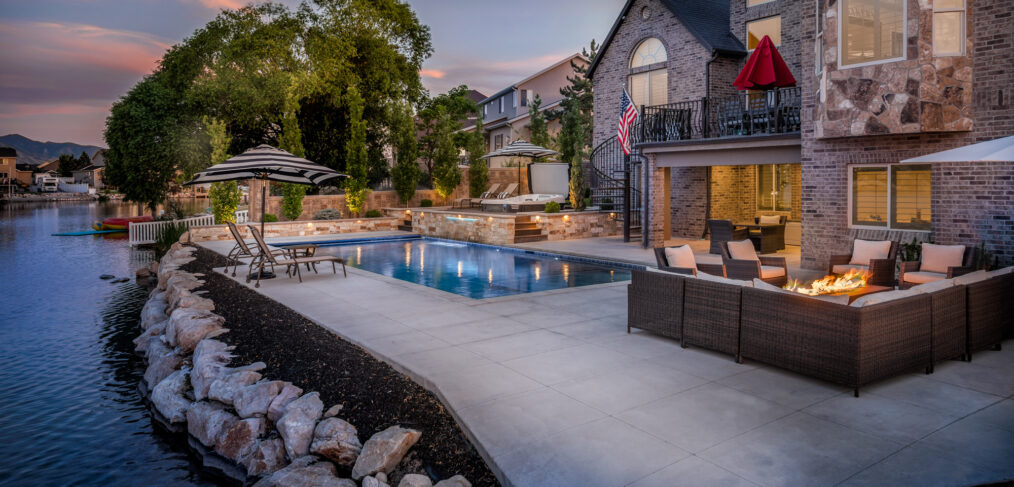 R\E Media Wins Photog of the Month (October)
I am thrilled to announce that my image capturing the stunning exterior living spaces of a Utah home has won the prestigious title of Best of the Month for October in the Photographer of the Month competition's "Elevated Exterior Shot" category, as judged by PFRE. The photograph, commissioned by the talented contractor who designed and built out the backyard living spaces, was captured in August 2022, and showcases the breathtaking beauty of the Standbury Park area, near Tooele, Utah.
As you gaze at the image, it's easy to mistake the setting for somewhere in sunny California or Arizona, but rest assured, this magnificent shot was taken right here in Utah.
The purpose of this image and the entire shoot was to showcase Utah's outstanding design talents, and to prove that you can enjoy world-class outdoor spaces right here in our home state. The image is a testament to the beauty and splendor of our state, and a tribute to the incredible talent and attention to detail of the contractor who brought this vision to life. I am honored to have been a part of this project, and the other half-dozen I did for this same company.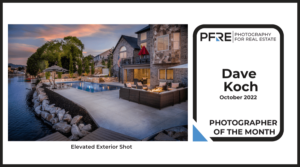 We arrived at the residence in the late afternoon, armed with a plan to capture breathtaking twilight images. The sun was setting, and we knew that the golden hour would make the outdoor scenes come alive. Our goal was to showcase every aspect of the property in the most alluring way possible.
With 5-6 different setups in mind, each highlighting a unique aspect of the build, we meticulously planned every detail. But it was the master shot that would tie everything together, and we spared no expense in making it perfect. I used my tallest tripod and positioned it as far back on the dock as possible, determined to capture the highest resolution image possible. The depth in my negative was critical to editing the various parts of the image, and I was relentless in my pursuit of perfection.
The end result speaks for itself. This image surpasses all expectations and delivers everything the client asked for and more.
Our photography is not just about winning awards, it's about creating great images every day. As your partners, we work tirelessly to capture the essence of your award-winning property and showcase your professionalism in every shot. We take the time to work with you, to understand your vision and bring it to life. So if you're looking for exceptional photography services, look no further. We're here to make your property look its best.